Apr 02, 2018 • ∞
The idea is to write a quick post after each series the Oakland A's play this season. Mostly anecdotal thoughts, probably some statistics tossed in because I probably just can't help myself.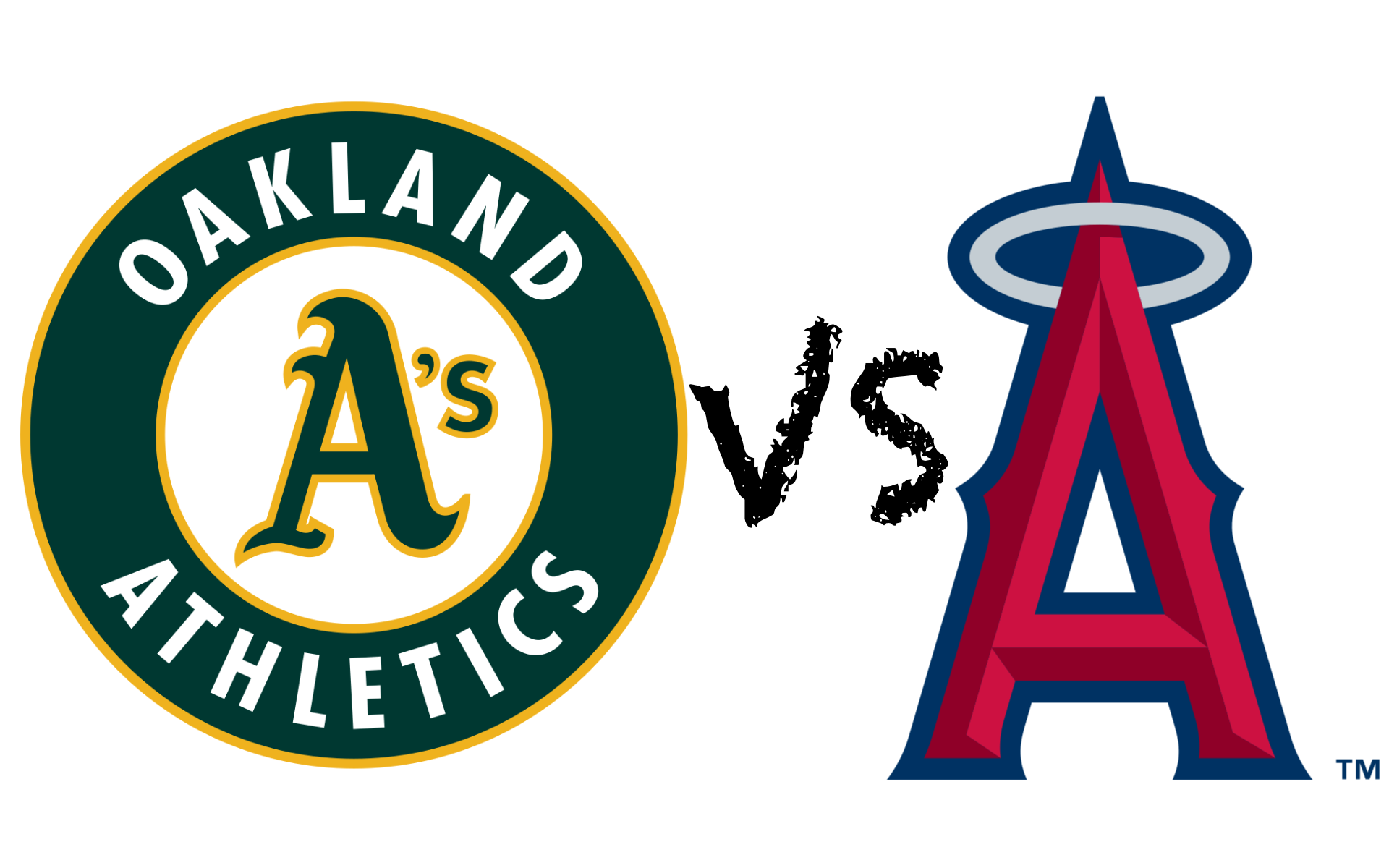 The opponent: The Anaheim Angels (I refuse to call them 'Los Angeles' anything… their stadium is in ORANGE COUNTY)
The Results:
A's: 6 vs Angels: 5 - in 11 innings
A's: 1 vs Angels: 2
A's: 3 vs Angels: 8
A's: 4 vs Angels: 7
What happened?
The starting pitching hasn't gotten off to a strong start, only once going past the 5th inning (Sean Manaea: 7.2 innings) and Daniel Gossett didn't even make it out of the 4th. To add insult to injury, Manaea's strong outing went for not and he took the loss. Also, I haven't figured out the stats yet, but it has seemed like the bullpen has let a decent number of its inherited runners score, although most of the bullpen hasn't allowed any runs of their own yet.
The offense has shown some early signs of being able to threaten, especially late in games when trailing, which bodes well for at the very least some potentially dramatic games. However its not a recipe for winning baseball and I think ends up feeling more frustrating as a fan rather than exciting (at least personally). The power hitters have each gone deep once (Olson, Chapman, and Davis) which is nice to see, especially since Chapman and Olson are youngsters coming off of some impressive displays late last season (Olson most of all). At this point I think Khris Davis has earned the expectation of hitting ~40 homers, but its still nice to see him get started early.
Defensively the team committed 3 errors, leading to 2 unearned runs. The 3 errors does tie them for third most in the league, but again its early and they're tied with 7 other teams. On the positive side, Chapman and Olson have made some exceptional plays (although some of Chapman's throws have looked suspect to my eye, with Olson bailing him out…). On the negative side Khris Davis dropped a ball in today's series finale that allowed a key rally to get going and Stephen Piscotty misplayed a ball in this series that similarly started a rally. The play by Davis today wasn't ruled an error, but a better play changes an awful lot, and he DID get his glove on the ball. There was also a miscommunication on a shallow fly ball amongst Jed Lowrie, Boog Powell, and Marcus Semien that allowed a ball to land for a hit which probaly should've been an out.
What do we know?
Not a whole lot yet obviously as we're only 4 games into a 162 game series and haven't made it all the way through the rotation even once yet. But even in only four games, the things most likely to be concerns certainly looked like it, and the things expected to be positives were as well:
The starting rotation is shaky at best…
The defense is a question mark - great potential at the corners, concerns in the outfield…
The offense has some pop and seems to be stringing rallies together late, but can it be consistent enough to win games?
Who's Next?
The A's host the Texas Rangers for a 4 game series.