Apr 10, 2018 • ∞
The idea is to write a quick post after each series the Oakland A's play this season. Mostly anecdotal thoughts, probably some statistics tossed in because I probably just can't help myself.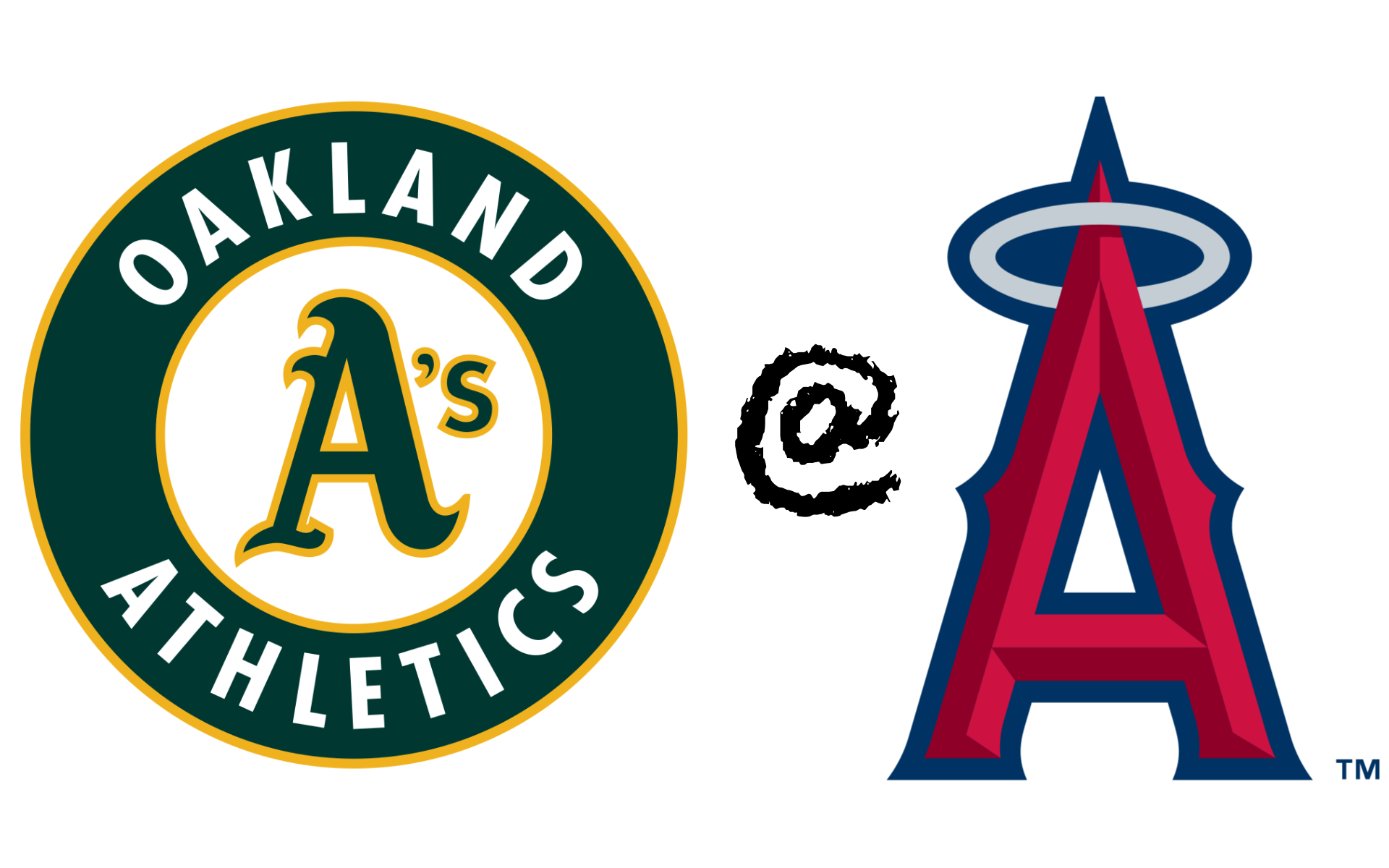 The opponent: The Angels
The Results:
A's: 9 @ Angels: 13
A's: 7 @ Angels: 3
A's: 1 @ Angels: 6
What happened?
Game 1: So much right, then so much wrong, then so much right again, and ultimately so much wrong… Home runs for everyone, thanks Bridwell! Then Gossett comes back down to earth… But then more home runs! And then the error … live by the sword (aka Matt Chapman's amazing arm and defense) and die by the sword… also, he's been making so many plays period, he was bound to make a mistake (and he is still young). Treinen giving up the home run didn't help obviously, but that goes back to the bullpen being overused (not Melvin's fault of course, when his starters can't consistently get to, let alone out of, the 5th, whats he supposed to do…). All in all a very disappointing game - hopefully they can hang onto the good and leave the bad, but as a fan this is one that will stick in the craw awhile.
Game 2: Another strong outing from Triggs, went a little deeper this time, and only gave up 2 runs, so thats a nice surprise! Jed Lowrie looks locked in at the plate right now, home runs in consecutive games! I thought that the A's were using their bullpen alot, but Sciosia and the Angels are showcasing what it REALLY looks like to rely on your bullpen to an obscene level… There doesn't appear to be any 'hangover' from the game last night, and Triggs made Trout look downright pedestrian, even got him to hit into a double play! Once again, the offense feels more like taking advantage of mistakes - which is very good for sure - rather than the offense imposing its will. With that said, the A's did take a lot of walks, and score several of them late for 'insurance' runs… Blake Treinen with a 2 inning save!
Game 3: Ohtani was oh so close to perfection (well not really THAT close, but way closer than most, and close enough to use that terrible pun…) - 6 1/3 innings of perfect baseball. It will be interesting to see if he pitches as well against anyone else since he's only pitched against Oakland so far. Not much to say in this one, a lot of ineffectual at-bats against Ohtani, a few chances to threaten late that came to nothing, and Graveman continues to pitch to an ~9.00 ERA… does he have any options left? Can he be sent down to AAA to figure things out, or do we have to keep forfeiting 1 out of every 5 games to him figuring things out this season…
What do we know?
Graveman is severely dragging the rotation down, but Manaea and Triggs are looking very solid, and Mengden/Gossett are still question marks to me. The bullpen is doing yeoman's work, and the offense isn't doing enough to cover for the spotty starting pitching.
Who's Next?
The A's continue traveling to Los Angeles to play the Dodgers #BeatLA.