Apr 15, 2018 • ∞
The idea is to write a quick post after each series the Oakland A's play this season. Mostly anecdotal thoughts, probably some statistics tossed in because I probably just can't help myself.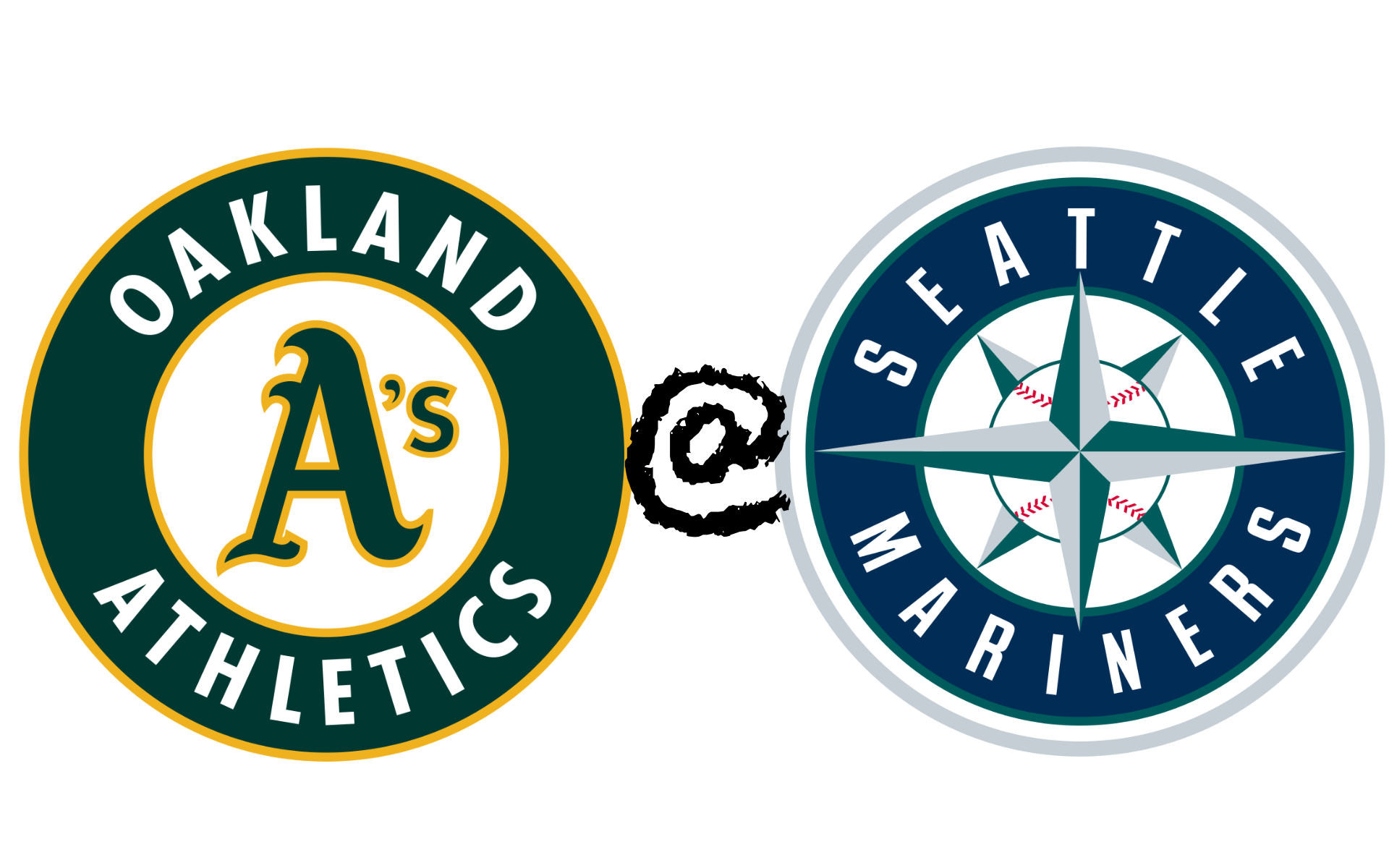 The opponent: The Mariners
The Results:
A's: 4 @ Mariners: 7
A's: 8 @ Mariners: 10
A's: 2 @ Mariners: 1
What happened?
Game 1: Frustrating… Andrew Triggs turns in another solid (if short) start - 5 innings, 2 runs - which is promptly wasted by the bullpen… hit allowed by Petit, walk by Coulombe, homer by Hatcher, and then, for good measure Hatcher gives up another hit and another homer…
Game 2: Even MORE frustrating… Graveman once again gives up a long ball for a 3 run deficit. But THEN, beyond all hope, the offense comes alive and immediately answers with 3 runs of their own. Especially gratifying because they appeared to lose a run (and get an out) on what turned into a ground rule double. It feels like every time the A's lose a potential/likely run to a ground-rule double, they end up getting nothing, so to get a 2 out, 2 run single, and then ANOTHER 2 out, RBI hit! But of course, Graveman immediately gives up another 2 run homer. From there it just continues to be disappointing - the A's keep finding ways to score, but they can never overcome the bullpen finding ways to give up even MORE runs…
Game 3: Yeah, Manaea is the man! He outpitched 'King' Felix for 7 innings, and Jed Lowrie continued to stay hot getting to Felix for a 2 run homer in the first. Treinen got the 4 out save in convincing fashion, and the A's defense sprinkled in some impressive plays - Chapman showcasing his all-around ability by charging and throwing out the speedy Dee Gordon on another excellent bunt attempt, and Olson flashed some impressive mobility and leather to eliminate an infield hit. The offense threatened a few other times, but once again couldn't break through.
What do we know?
The offense seems to be coming to life, although its still inconsistent - Khris Davis seems to have gotten going again with 3 homers in the series, and Jed Lowrie continues to rake. Starting pitching is still really only Manaea and Triggs, and now the wear on the bullpen seems to be showing… I believe I saw the stat that they've given up more home runs than any other bullpen. The defense actually continues to look impressive at multiple points each game, but not sure if its translating to wins…
Who's Next?
The A's are back home facing the Chicago White Sox.